Karen Todd,
DVM
Dr. Karen Todd is a Colorado native and lifelong pet lover who always knew she'd go into veterinary medicine. She has been a practicing veterinarian for almost 20 years and is now the proud owner of Altitude Animal Hospital. She earned a B.S. in Biology from the University of Oklahoma, and she graduated with her DVM degree from Ross University School of Veterinary Medicine in 2002. Her pet family includes an enthusiastic German Shorthaired Pointer named Liberty Blue, a sweet Great Dane named Nahla, and a rambunctious Portuguese Water Dog named Buster Brown. Outside of work, Karen enjoys spending time with her husband and raising her two children. She also enjoys camping with her family, gardening, reading, biking, running, baking, and parenting.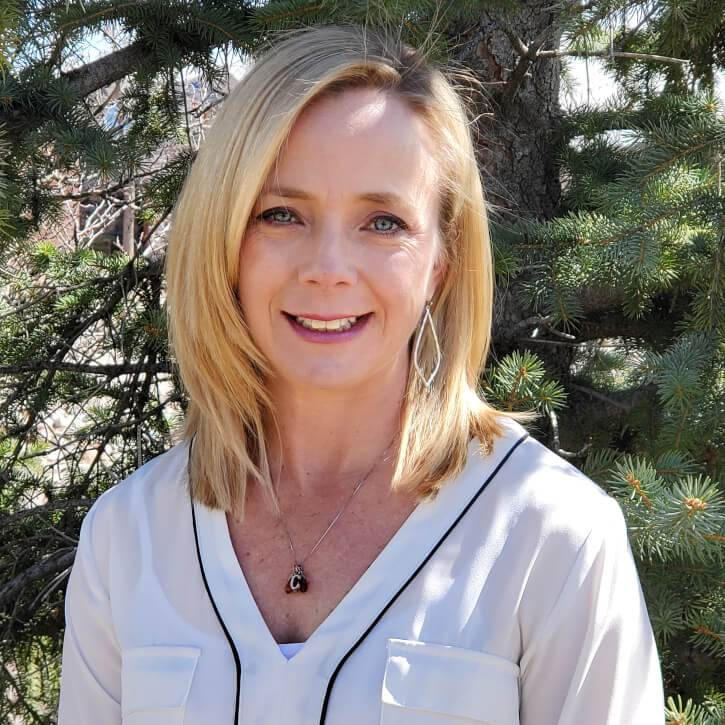 Ellen Kim,
DVM
Dr. Ellen Kim is a full-time associate veterinarian at Altitude Animal Hospital. She got her undergraduate degree in Molecular and Cell Biology from the University of California at Berkeley. She then went on to get her Doctorate of Veterinary Medicine degree from Kansas State University. Ellen's interests in veterinary medicine include preventative care, senior care, and public health. She has a large pet family including a Boston Terrier mix named Henry, a Shepherd mix named Ember, a three-legged cat named Sushi, and two young rescue cats – Bento and Maki. Outside of work, she enjoys taking on home projects and arts and crafts. She spent six months in East Africa working with an NGO – it was an amazing experience!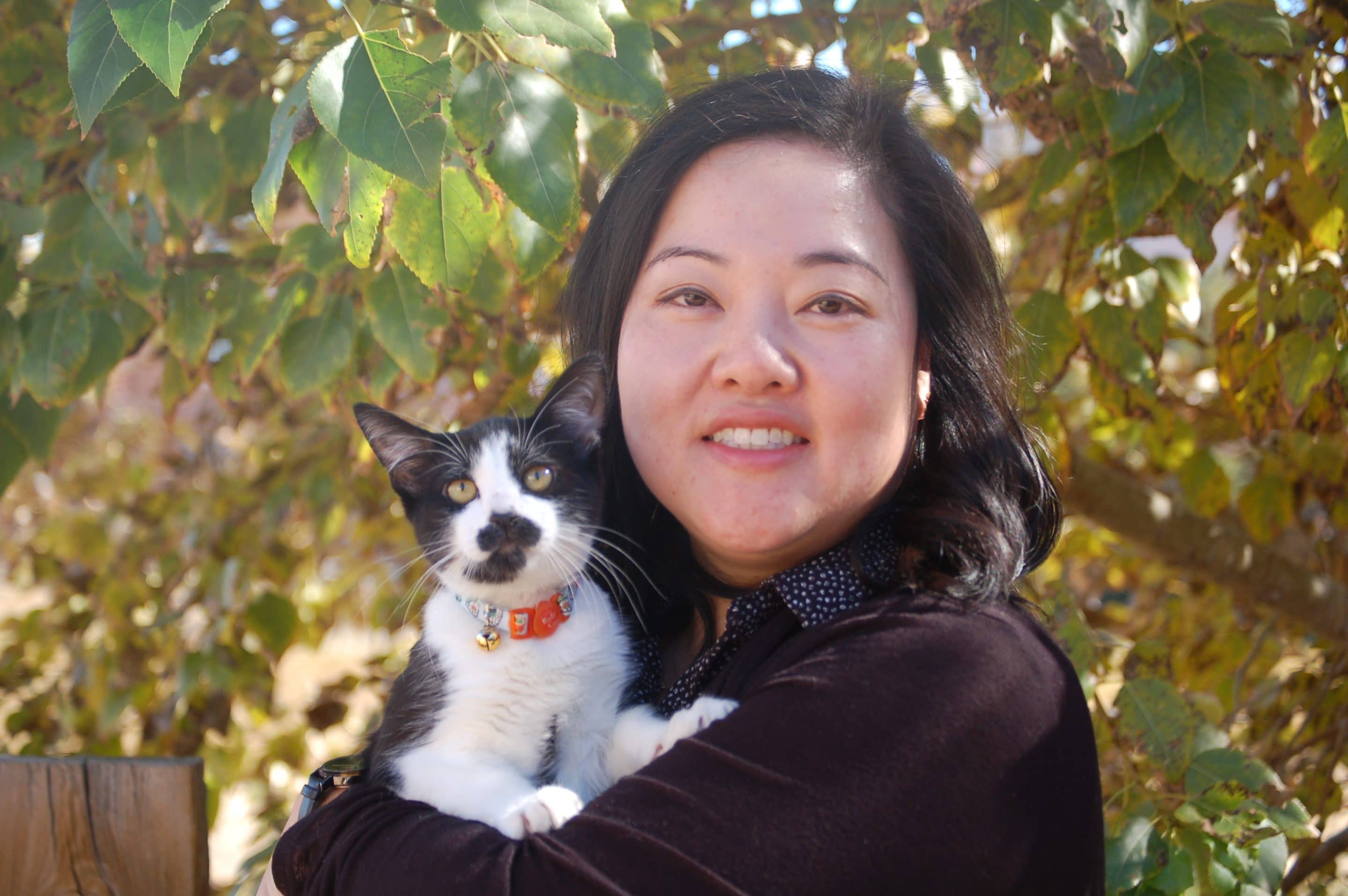 Altitude Animal Hospital
Excellence in Veterinary Care for Dogs & Cats…and the People Who Love Them
Michele Carpinello,
Practice Manager, CVT
Michele became a Certified Veterinary Technician when she graduated from Bel-Rea Institute, and she has a particular interest in veterinary microbiology and laboratory testing. As practice manager, she ensures that each and every pet that comes through the door is cared for to the highest standard of practice. In her free time, Michele enjoys spending time with family, friends, her cat named Dash, and her Shepherd mix named Jeter, and participating in outdoor activities.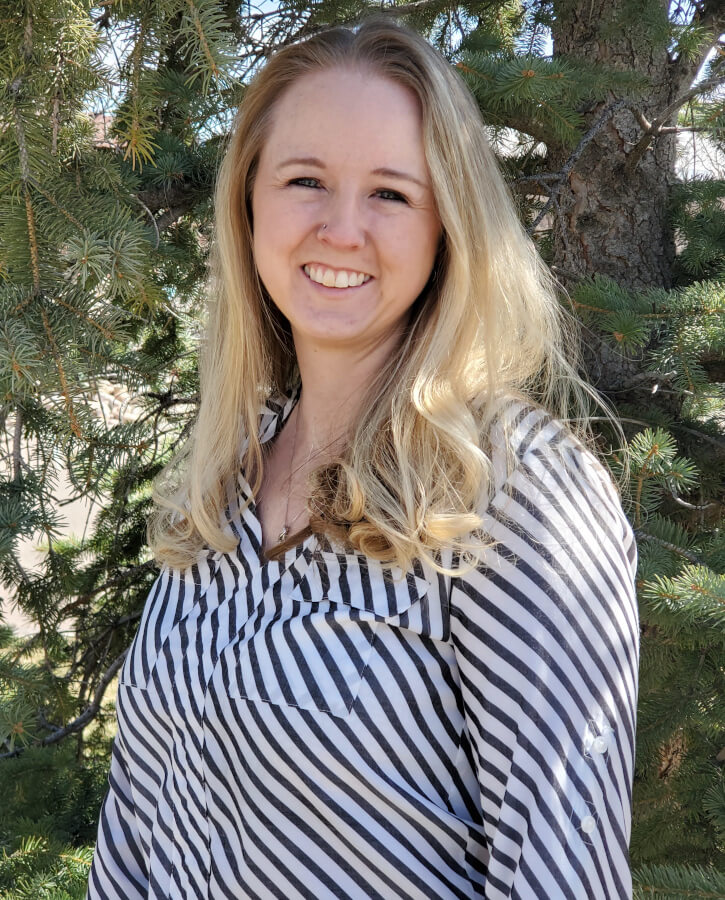 Nicole Roulain
CVT
Nicole is a graduate of the Bel-Rea Institute of Animal Technology. She loves animals unconditionally and enjoys helping them lead healthy and happy lives. Nicole is Altitude Animal Hospital's nutritional manager and pet food expert, and she looks forward to helping pet caretakers discover the optimal diet for their cat or dog. Nicole was born and raised in Colorado. She enjoys sharing her passion for plants but her favorite activity is spending quality time with her 1-year-old daughter. She has two adorable pets – a pitbull mix named Nezzy and a senior cat named Aussie.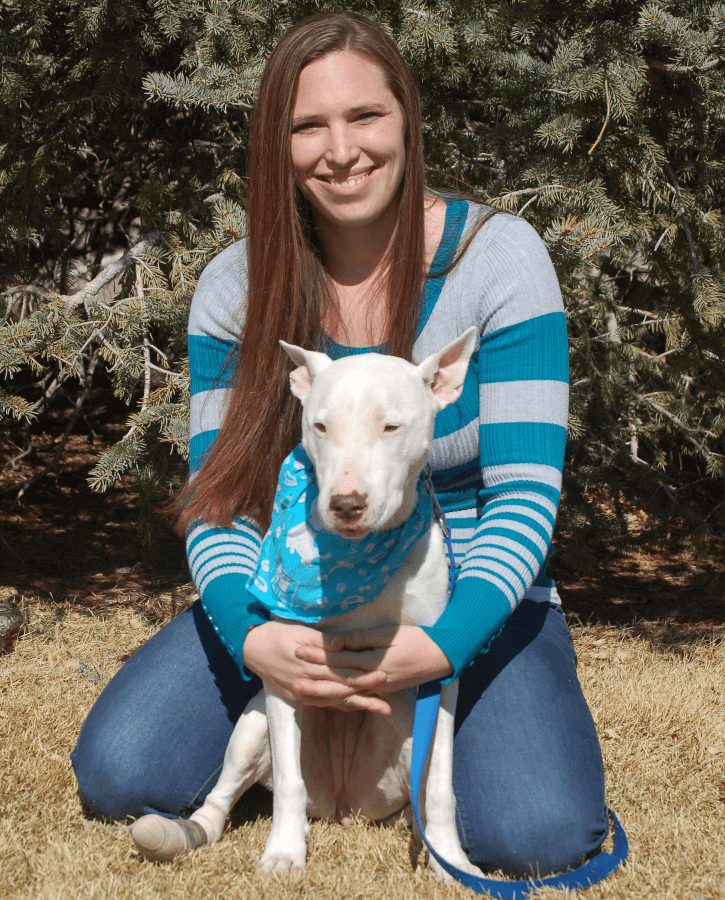 Ari Baldwin,
CVT
Ari studied Life Science at Kansas State receiving her Bachelor's degree and continued her education by becoming a Certified Veterinary Technician after graduating from Bel-Rea Institute. Ari has a special interest in veterinary anesthesia and enjoys caring for pets during surgical procedures. Her pet family includes a Lab mix named Roxy, a Chihuahua named Nigel, a Texas Blue Lacy named Paisley, a cat named Baxter, a guinea pig named Momo, and several fish. Outside of work, Ari loves playing with her two kids, watching movies, and finding local farmers' markets.
Lexie Bragg,
Veterinary Assistant / Social Media Manager
Lexie is a Colorado native and animal lover whose introduction to veterinary training has been right here at Altitude Animal Hospital! Lexie loves movies, and when she's not at work, she likes to hike, fly fish, spend time with family, and of course, with her animals! Lexie's pet family includes self-proclaimed 'good boy', Tripp the Mutt, and two horses Gallagher and Cardinal. Lexie's veterinary interests lie in surgery, though she would love to venture into the world of exotic animals or large animal care.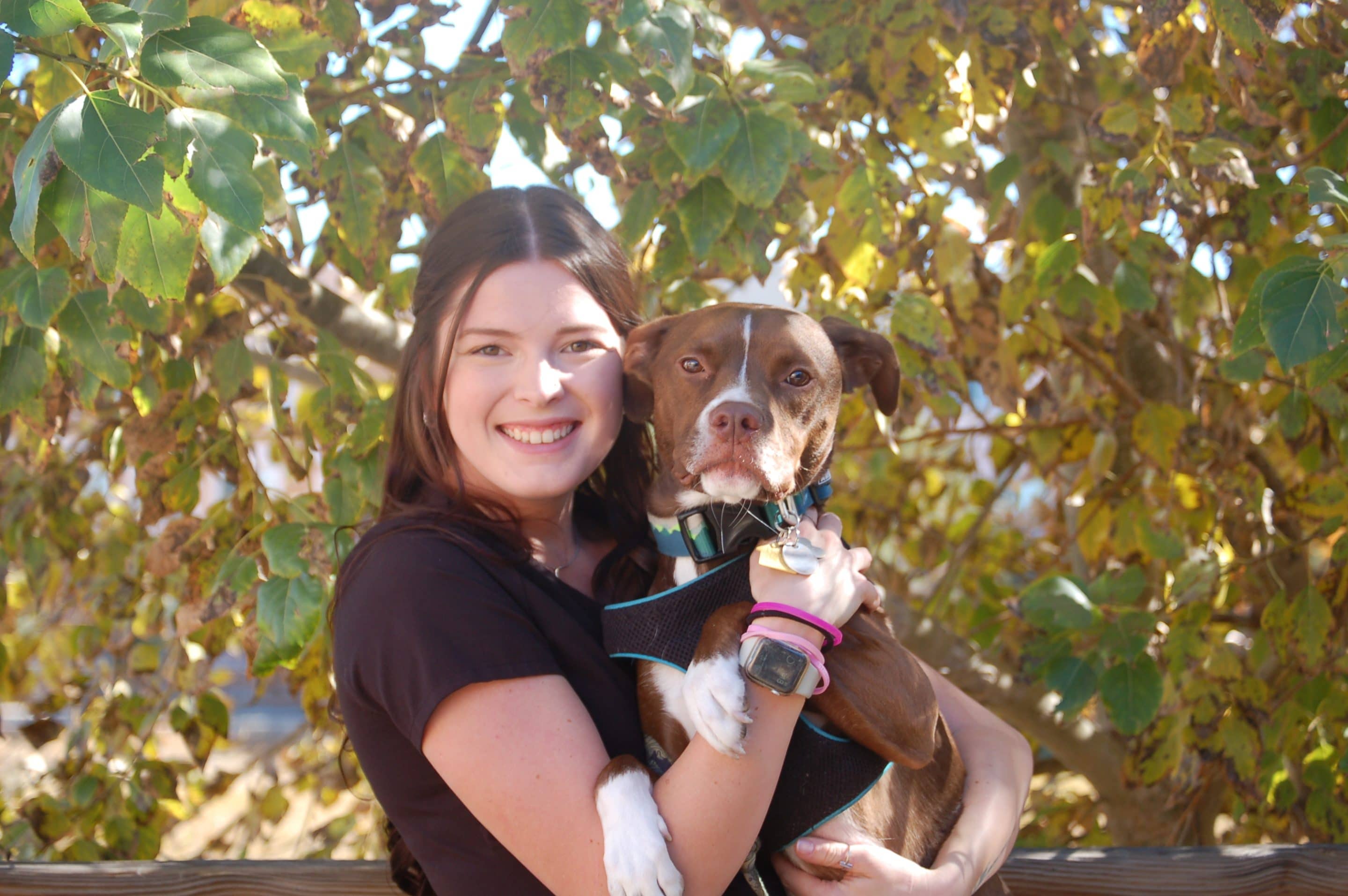 Amelia Herrera,
Office Manager
Amelia earned her bachelor's degree in Business Management from the University of Denver, and joined Altitude Animal Hospital because her experience as a client made her want to join the team! Her passion is ensuring each and every client leaves with that same welcomed feeling. A Colorado native, Amelia loves dogs of all kinds (the bigger the better!) and is the proud owner of Grizzly and Bruin, both Mastiff mixes who firmly believe that they are lap dogs. In her free time, she enjoys hiking, kayaking, spending time with family, and all things beauty and fashion.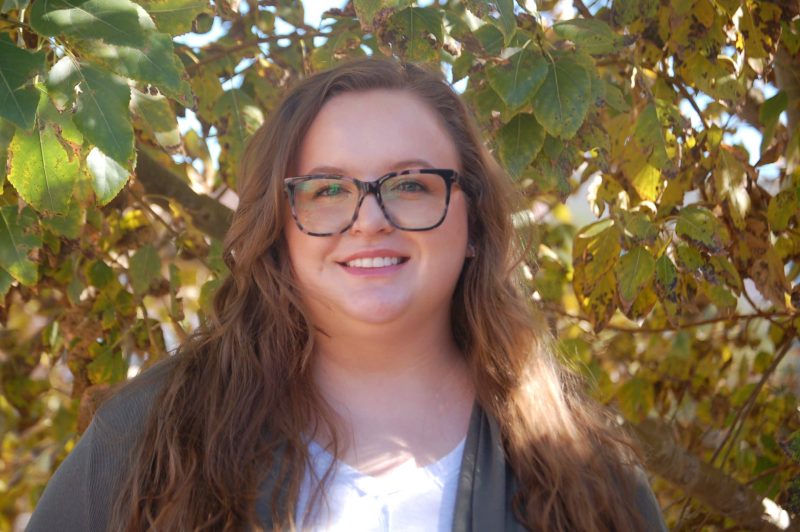 Chloe Askar,
Customer Service Representative
Chloe earned her Bachelor's degree in Animal Science from Cal Poly Pomona and moved to Colorado in April 2022. She has a special interest in marine mammal medicine and is considering attending vet school. In California, Chloe volunteered at the Pacific Marine Mammal Center as a necropsy assistant getting to study various species of seals, sea lions, and dolphins. In her free time, she enjoys exploring her new home state, hiking with her Australian Cattle Dog named Harley and Aussie mix named Zoey, and cuddling her Siamese cat named Belle.
Amy Augustine,
Groomer
Amy started working in grooming nearly 11 years ago in various roles while going to school and receiving her grooming certification. She has a passion for grooming pets who may have been labeled as anxious or challenging at other groomer facilities, she works tirelessly to teach them that getting groomed can be fun! She spends her time outside of work with her two kids, her Great Dane named Estes, her Shih-poo named Kevin, and her German Shepherd mix named Wrangler. Amy's goal is to one day open a grooming shop of her own!
Allie Alexander,
Groomer
Allie graduated from the University of Colorado – Denver with a Bachelors in Psychology as well as a Masters in Forensic Psychology. Allie has over a decade of grooming experience with pets of all ages, sizes, and temperaments. She has a special interest in creative grooming and enjoys working with clients to make their visions come to life. Her pet family includes the one-eyed Blue Lacy named Lacy, a senior Chihuahua named Bud, and three cats – Lainey, Vinnie, and Sophie. In Allie's free time, she loves exploring the mountains, reading, and even donating grooming services to animal rescues.
Tiffany Hickman,
Groomer
Tiffany began her grooming career at Petsmart Grooming Academy and has nearly 8 years of experience. She also attended school in order to obtain her commercial driving license. Now grooming is treated as her passion project and hobby outside of work. She especially enjoys grooming Doodles of all kinds and any dog with feathers. In her free time, she can be found bowling, painting, or watching movies with her son.